At GK Dental Implant and Cosmetic Clinic, we are dedicated to helping our patients achieve optimal gum health and maintain a strong foundation for their teeth. Our experienced team of dental professionals in Dumfries specializes in Periodontics, a branch of dentistry focused on the prevention, diagnosis, and treatment of gum diseases.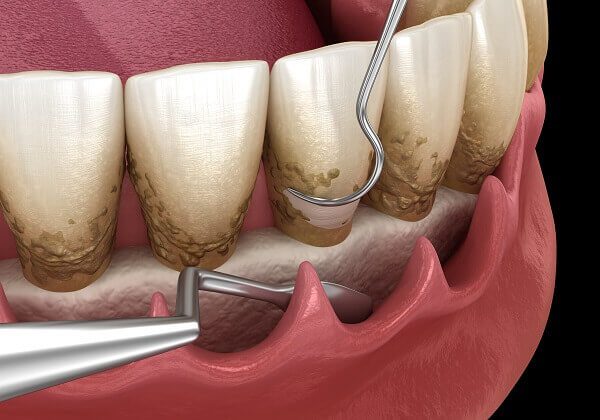 Understanding Periodontics
Periodontics is a specialized field that addresses the health of your gums and the surrounding structures that support your teeth. Healthy gums are crucial for maintaining strong teeth and a beautiful smile. Our Periodontics services are designed to diagnose and treat various gum conditions, ensuring the long-term health and stability of your oral cavity.
Comprehensive Evaluation and Diagnosis
Our Periodontics treatment begins with a comprehensive evaluation of your gum health. Our highly skilled periodontists will carefully examine your gums, assess the depth of periodontal pockets, and evaluate the condition of your gum tissue. We may also utilize advanced diagnostic tools, such as dental x-rays and periodontal charting, to gather a complete picture of your oral health.
Treatment for Gum Disease
If gum disease is diagnosed, our periodontists will develop a personalized treatment plan to address your specific condition. Depending on the severity of the gum disease, treatment options may include scaling and root planing (deep cleaning), antibiotic therapy, or surgical interventions such as flap surgery or gum grafts. Our goal is to eliminate infection, promote gum tissue healing, and prevent further damage to your gums and bone structure.
Gum recession, characterized by the exposure of tooth roots and a receding gumline, can lead to tooth sensitivity and an unattractive smile. Our periodontists are skilled in performing gum grafting procedures to restore the lost gum tissue and improve the aesthetics and health of your smile.
Dental Implant Placement and Maintenance
Dental implants are a popular and effective solution for replacing missing teeth. Our periodontists have extensive expertise in dental implant placement, ensuring optimal outcomes for our patients. We provide comprehensive implant services, including bone grafting, if needed, to create a solid foundation for implant success. Additionally, we offer ongoing maintenance and care to ensure the long-term health of your dental implants.
Gum Contouring and Crown Lengthening
For patients with a "gummy" smile or uneven gumline, our periodontists can perform gum contouring procedures to reshape and sculpt the gum tissue for a more harmonious smile. Crown lengthening, on the other hand, involves removing excess gum tissue to expose more of the tooth structure, providing a stable foundation for dental restorations.
Ongoing Gum Maintenance and Support
Maintaining healthy gums is a lifelong commitment, and at our Private dental practice in Dumfries, our periodontists will work closely with you to develop a personalized maintenance plan that includes regular check-ups, professional cleanings, and guidance on proper oral hygiene practices. We are dedicated to supporting your long-term gum health and overall oral well-being.
Don't let price be a barrier from preventing you achieve the smile you've always wanted. We offer 0% Interest Free Finance available on all treatment plans above £700. We offer interest free finance on treatments for up to 12 months. Ask our team for more information.
Get an online consultation or visit our clinic.
Clinic Address
7 Great King St, Dumfries DG1 1BA, United Kingdom
Schedule Your Periodontics Consultation Today
If you are seeking specialized care for your gum health, schedule a consultation with the experienced periodontists at GK Dental Implant and Cosmetic Clinic in Dumfries. We are committed to providing you with personalized periodontal treatments and helping you achieve a healthy, beautiful smile. Contact us today to book an appointment and take the first step towards optimal gum health.
Get in touch with us today!