Composite Bonding in Dumfries
Composite Bonding - Enhance Your Smile with a Non-Invasive Dental Treatment
Composite bonding is a safe and non-invasive dental procedure that uses a tooth-colored composite resin to repair and restore teeth that are damaged, discolored, or misshapen. Unlike traditional dental procedures that require invasive techniques and lengthy recovery times, composite bonding is a quick and painless.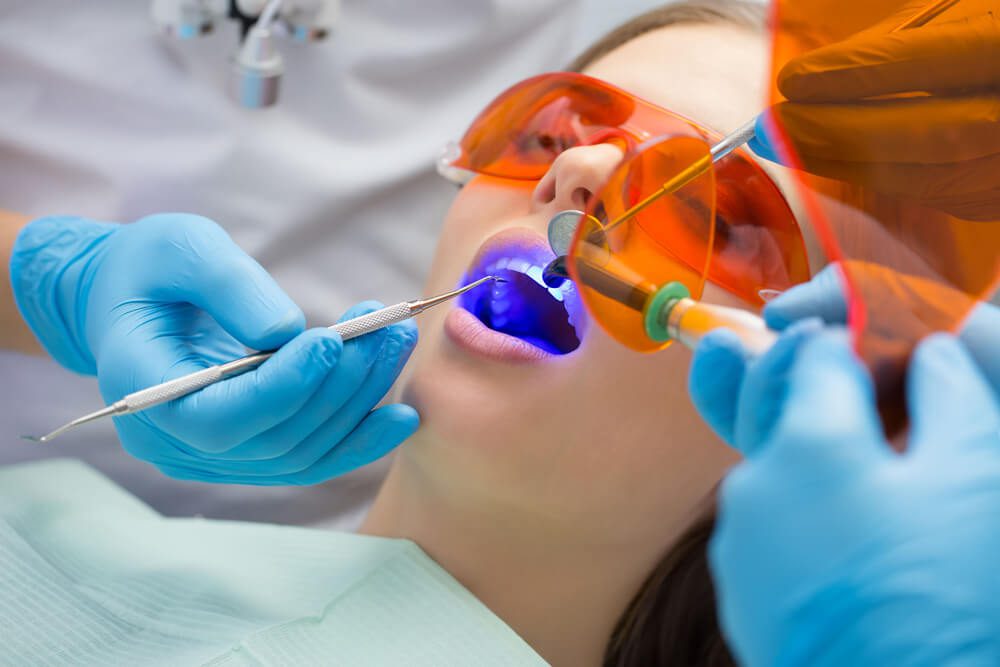 How Does Composite Bonding Work?
Composite bonding is a common dental procedure that involves applying a tooth-colored composite resin to the surface of the teeth to enhance their appearance. During the procedure, your dentist will start by cleaning and etching your teeth to ensure proper adhesion of the resin. The composite resin will then be applied and molded to match the natural contours of your teeth. Once the resin is shaped, it will be cured with a special light, which will harden it and make it durable. If you're looking to improve your smile, composite bonding may be the ideal solution for you.
Benefits of Composite Bonding
Composite bonding is a non-invasive and affordable dental treatment that can address a variety of cosmetic issues, such as chipped, cracked, or stained teeth. Other benefits include:
Natural appearance

No need for anesthesia

Quick and easy procedure

Can be completed in one office visit

Can be used to fill gaps between teeth
The composite bonding procedure typically takes about an hour to complete but depends on the number of teeth. After the procedure, our Nhs and Private dentist in Dumfries will provide instructions on how to care for your newly enhanced teeth. It is important to avoid hard or sticky foods for the first 24 hours and to maintain good oral hygiene habits, such as brushing and flossing regularly.
Cost of Composite Bonding
The cost of composite bonding varies depending on the extent of the treatment and the number of teeth involved. Composite bonding is generally less expensive than other dental procedures, such as veneers and crowns.
Don't let price be a barrier from preventing you achieve the smile you've always wanted. We offer 0% Interest Free Finance available on all treatment plans above £700. We offer interest free finance on treatments for up to 12 months. Ask our team for more information.
Get an online consultation or visit our clinic.
Clinic Address
7 Great King St, Dumfries DG1 1BA, United Kingdom
If you are interested in restoring your smile with composite bonding, contact us today to schedule a consultation with our dental team.
Get in touch with us today!